I wanted a space that SCREAMED vibes on top of vibes. Growing up and throughout college, I never bothered to decorate my bedroom, (aside from that one time my room was blasted in Bratz Doll decor, thanks Mom!) The only thing my room ever was – was messy af. No joke, I literally had clothes lying around that collected dust (I knowww, fml.) I would defend my mess to my roommates with the logic that, "the most creative people flourish in clutter." But internally, I felt like a lazy POS looking around the room, it seriously was unsettling just being there!
There was even a time when a roommate had her friend over and the friend asked if she was living with a dude -___- Like how embarrassing?! But I told myself, "NBD Jasmin, it's just the hustle and bustle of college that shaped your ways."
Ummm, well, come one year post grad, and my ass was just as messy…
So finally, post break-up, I decided to end that nasty pattern and create a room filled with ambiance. I knew I wanted corals, navy blues, and mixed prints. I wanted photo detailing, natural lighting, a touch of boho chic, cultural symbols from my time abroad, and just an overall eclectic feel. So naturally I turned to Pinterest and got some major inspo.
I went to HomeGoods (aka Heaven), World Market, TJ Maxx, and Marshalls and picked out random pieces.
(Tapestry-Amazon)
(String lights -Amazon)
(Clothespins + Photos-Walgreens Photo can connect to your IG account & make prints)
(Accessories – HomeGoods)
(Hooks-World Market)
(Instead of purchasing a vanity, you can build shelves in the closet)
(Fuzzy stool- TJ Maxx)
(Sheer Curtains-Marshalls?)
*I get it, there's a lot going on, and maybe I went 0-100 with this but I am just so in love with my space! I actualllly find peace and clarity being in my room now (thank God). Not to be dramatic (lol) but I feel as if the new room did for me, kind of what a new hairstyle does for people: it signified change in my life and has manifested a brighter energy. Plus, a lot more Netflix and chill (not like that) has been in order.
I know I am late to the game of being organized but for those like me, I swear this small lifestyle change will make a world of difference, okurrrr.
Some of y'all right now…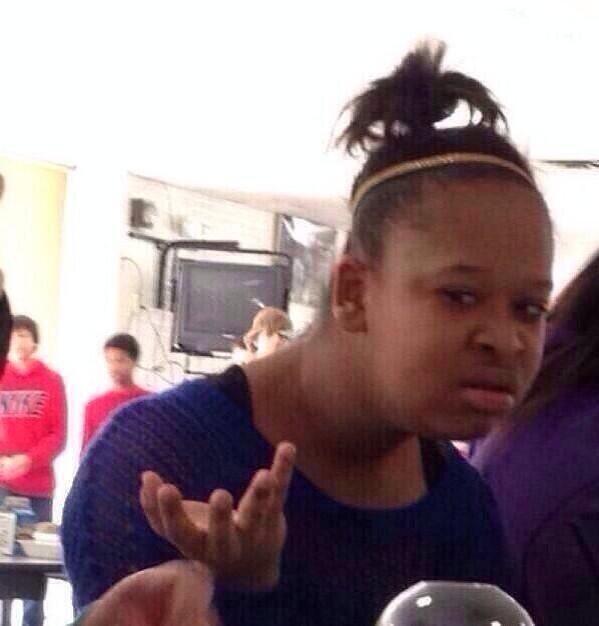 "…Your room ain't even cute, boo!"